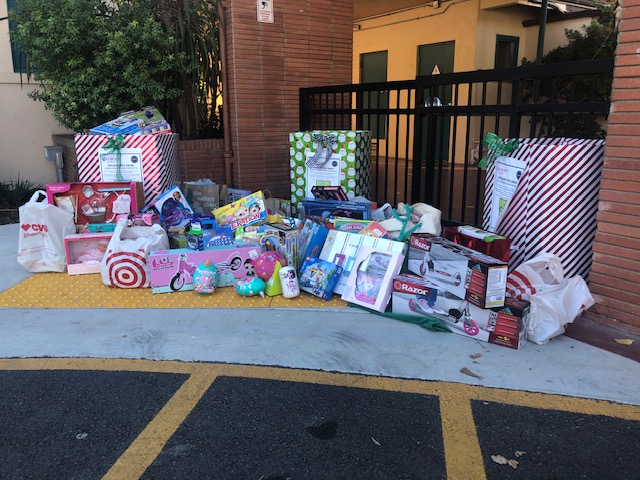 The MUSF partnered with Unity Shoppe to help support families that are struggling during this difficult time. The response from our school was nothing short of amazing. Thank you to all of those that gave so generously. The above picture shows some of the gifts our families and staff brought in. The bins were full as well.
The Unity Shoppe van picked everything up on December 18th. The van was full and your gifts will be distributed to needy families in Santa Barbara County.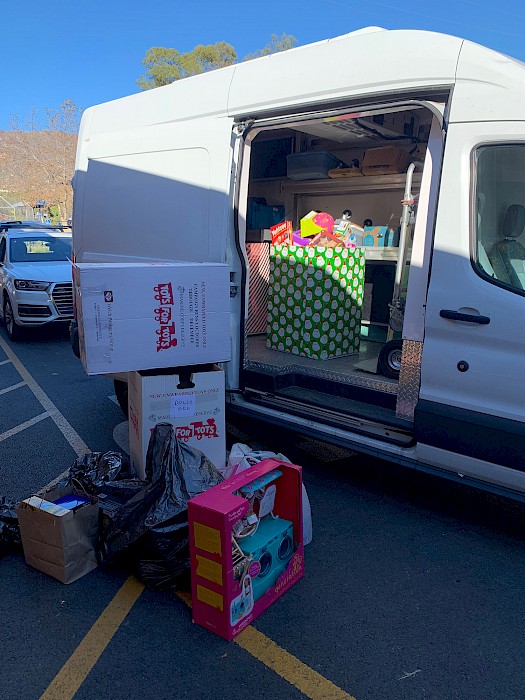 If you didn't get the chance to give, you can still support the Unity Shoppe and other great charities in Santa Barbara. Specifically, Unity Shoppe is asking for the following:
Monetary Donations to Buy Groceries: We buy fruits, vegetables, dairy, whole chickens and turkeys, bread and baked goods, wholesale and in bulk to stretch every dollar that comes in.
Nonperishable food — Most in Demand: Boxed cereals, cans of chicken noodle soup and tuna fish, jars of peanut butter…
New unwrapped toys — Most in Demand: Sports balls, mitts, Legos, scooters, robotics, small drones…https://www.unityshoppe.org.