BookLab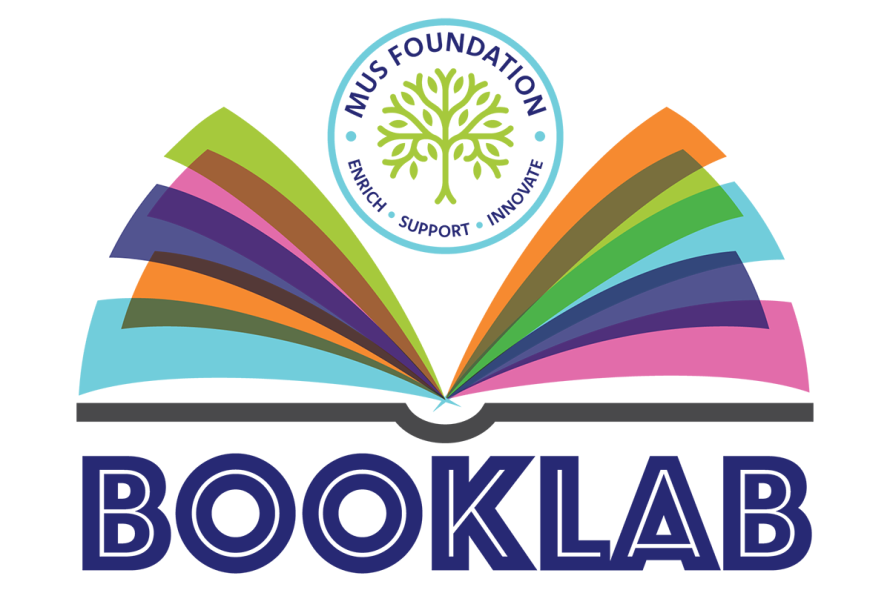 What is BookLab?
This is an event organized by MUSF in partnership with the MUS Library. It is a choose your own literary adventure event - listen to authors share their stories, shop, have a book signed, make some book art and find inspiration!
What do we do at BookLab?
- Author and Illustrator activities - Our wonderful Authors and Illustrators will lead interactive presentations throughout the event. Our children will learn about their creative journey, listen to readings and engage in "how-to" drawing presentations.
- Literary themed craft stations - Visit the literary craft tables! Make book related crafts like bookmarks, jewelry, gift cards, and a collaborative art project to be hung in the library out of weeded/recycled books. Then visit the literary graffiti wall, and add your favorite author, book, or quote!
- Grab a refreshment at the 5th grade table - The 5th grade students will be setting up a fundraiser for their upcoming colonial trip!
- Timbre Books, a local independent bookseller will be popping up with a book shop! Buy books to take home, gift to others this season, or gift to the MUS School Library, which is in need of many new books to fill their shelves Check out and purchase from the MUS wishlist at Timbre here! Don't have time to pick out individual titles? Scroll down to purchase a book bundle and the library will pick for you.
Book Plates - Anyone who purchases books for the MUS library will have the opportunity to dedicate the book with bookplate(s) to be placed on the inside cover of the newly purchased book(s). Book bundle purchases also include book plates!
Who will be there?
We have an amazing lineup of authors and illustrators who are donating their time to BookLab! Take a look at the links below to learn a bit more about each of them!

- Fleurie Leclercq, MUS parent and author of many children's books, will be sharing her latest book I'm a Creator; I have Power! - Mosi, the Water Bearer. www.Snowflowerbooks.com
- Nati Smith, Montecito Resident and Author of the new children's bookish Mish and the Recipe for Adventure
- James Burks, graphic novelist of the beloved series Bird & Squirrel, Agent 9 and Gabby & Gator www.jamesburks.com
- Sue DiCicco, author/illustrator, former Disney illustrator, will lead a hands-on how to draw experience! Sue is also the founder of the Peace Crane Project peacecraneproject.org/about.
- Mags DeRoma, illustrator of To Make, will also be providing a fun activity for us all! magsderoma.com
See you there! Please RSVP on ParentSquare so we have an idea of how many to expect! If you are able to help with the event, please see Volunteer list - also on ParentSquare!
Why does the MUS Library need our help?
To ignite and sustain the love of reading within each one of our students, we need to ensure that our library is not just filled with books, but stocked with engaging, relevant titles. After conducting a full collection analysis, our librarian found that over 50% of our books (non-fiction and fiction) were considered outdated (prior to 2005). Additionally, books were "weeded" that were damaged, moldy or simply dust collectors (rarely circulated). Now comes the fun part: filling the shelves with new books! By selecting high-interest nonfiction topics, sought-after book titles, and series of books that students want to read, we can make sure that students don't simply check out books from the library, but find books that capture the imagination and encourage a life-long love of reading.