Field of Dreams Gala
Public Event

Mar 7
The Montecito Country Club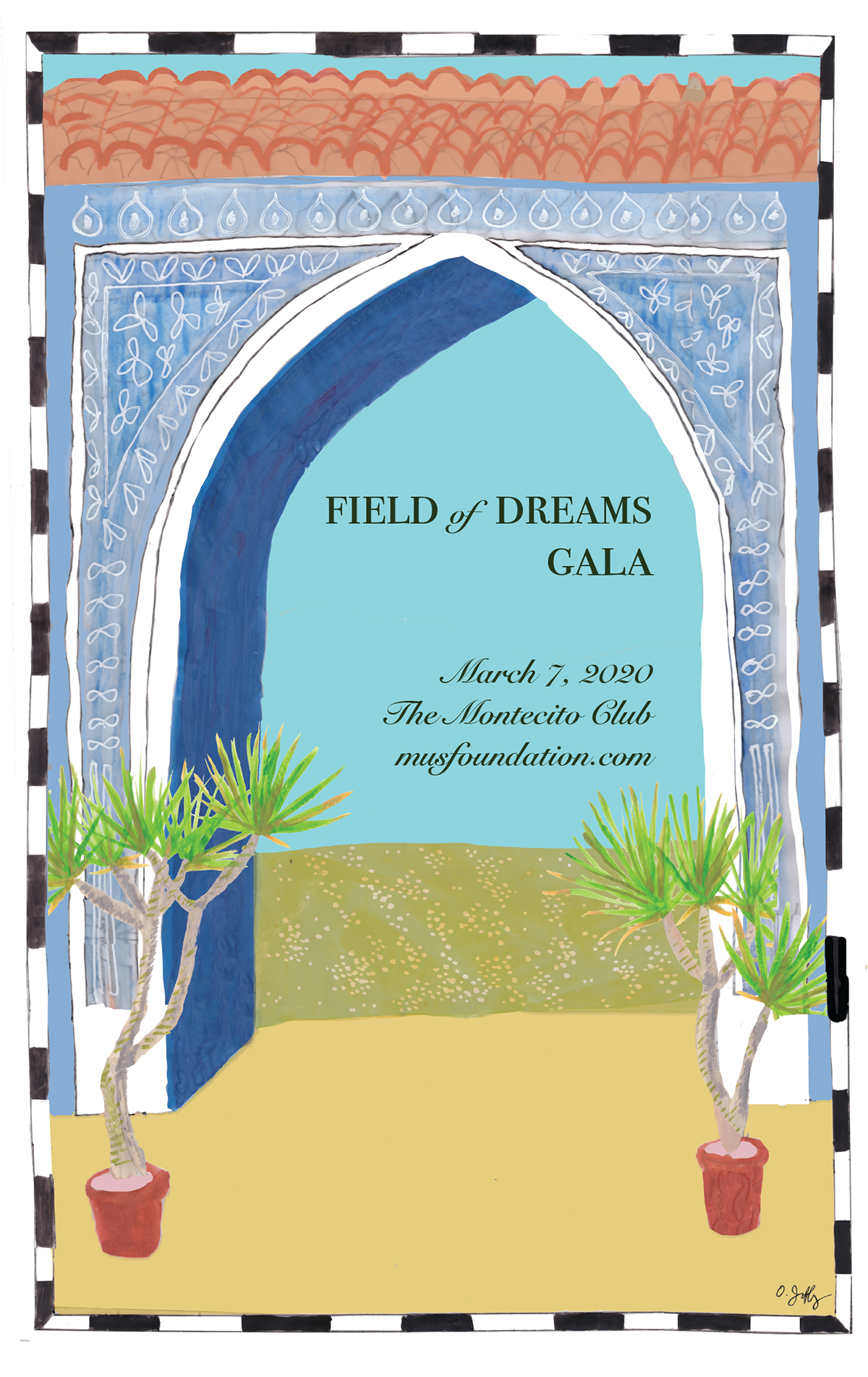 About the Event
Once a year we gather to celebrate our school community, and to share with you all of the ways in which the Montecito Union School Foundation supports our childrens' learning.
We look forward to a wonderful evening together at the beautiful Montecito Club!
The MUSF annual gala benefits MUS and the many programs that it provides for our children. This year the foundation has chosen to partner with the school to bolster STEAM (Science, Technology, Engineering, Art & Math) education initiatives, as well as to fund the development of the adjacent property into an outdoor STEAM experience for generations to come.
It's an exciting initiative that we are proud to support, and we look forward to having you join us as we celebrate all that the "Field of Dreams" can become. Table sponsorship and underwriting opportunities are available.
Location
The Montecito Club, 920 Summit Road
Valet parking will be available, but arrival by Uber is welcome
Tickets
This year our volunteers have worked with Mrs. Gonzalez and your children to create individualized pieces of art. Kindergarten has produced plates with your child's photo on them; 1st and 2nd grade students have created beautiful personalized note cards in a set of 20; 3rd graders drew self-portraits inspired by their future selves; 4th grade created bracelets inspired by what Montecito means to them; 5th grade made personalized tote bags as a memento of your child's class this year; and 6th graders sat for graduation photos which we have framed as a wonderful keepsake of their time at MUS. If you have multiple children at MUS then you will have to purchase each child's project individually, i.e. if you have 3 children then you can purchase 3 Class Projects to be delivered to you.
Purchase Now
---