2019 MUS Spring Carnival
Saturday, June 1, 2019 10:00 am until 3:00 pm
Some of our
Featured

Attractions

Help support the event by sponsoring a ride or game! Every ride or game sponsorship comes with wrist bands for each of your kids. For larger cost items like the Ferris Wheel and Slide we are offering partial shares of the sponsorships!
Swipe or click arrow to see all!
---
The Details
The MUS Carnival takes place Saturday, June 1st from 10am to 3pm at the Montecito Union School Terraces. Attendees can purchase All-Access Wristbands or buy individual tickets to ride and play. We have a NEW Marketplace featuring local vendors. Check back - vendors will be posted soon. We will have ParadIce Shaved Ice, hot dogs, a bake sale and popcorn available.
Other vendors include Santa Barbara Channelkeeper, Perfumera Curandera, Cate Summer Programs, Farm Cart Organics, Heritage Goods & Supply, Riviera Towel Company, Poppy Marché, LaVereda, Orca Camp, Montecito Country Mart, 3Strands and the Montecito Association.
Click to download our 2019 Carnival event flyer.
There will be a raffle at the event with drawings done at the Carnival. You don't have to be present to win. Tickets can be purchased from MUS students or at the event. Prizes will be posted soon!
PURCHASE EVENT PASSES: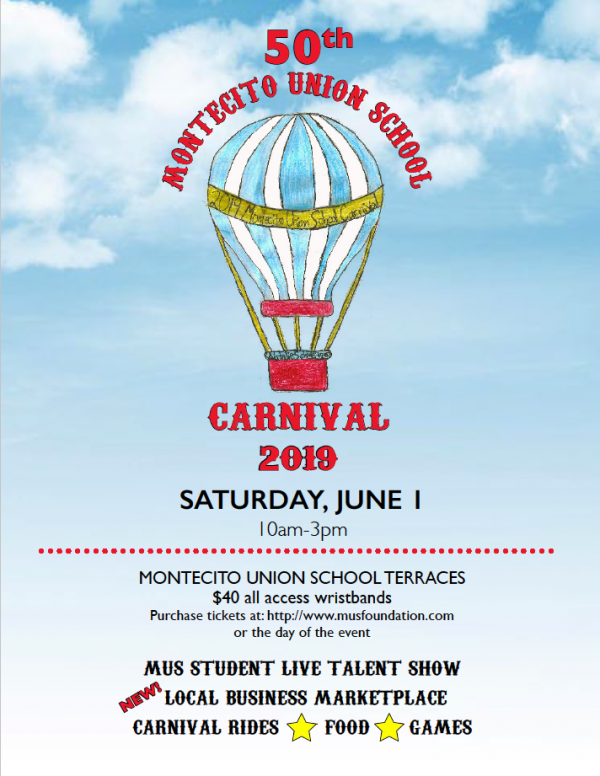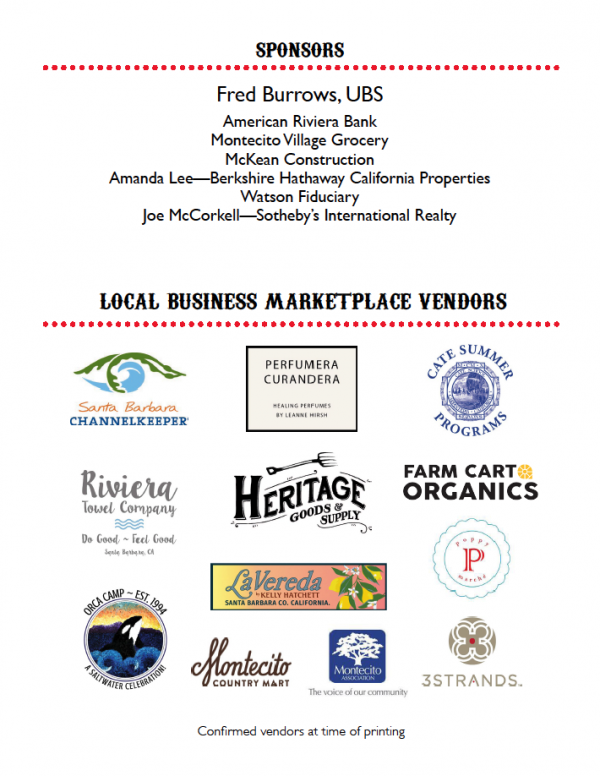 2018 Gallery
We've added some photos from the 2018 edition of the MUS Carnival to give you and idea what you can look forward to on June 1, 2019! Hope to see you there!